GE-327 Thermal Flow Switch is based on two temperature sensors which are positioned within the fluid medium. The unheated sensor registers the liquid temperature. the other sensor is heated a few degrees above the medium, when the medium flows, the heat generated in the sensor is conducted away by the medium. The temperature of the sensor is measured and compared to the temperature of the medium. The state of flow can be derived by the temperature difference.
Character:
* Remote connectivity, Easy integration
with centralized control systems
* No moving parts - no maintenance is needed
* One single model is good for multiple pipe size
* Compact design
* Low pressure loss
* LED displays flow trend and switching state
* 4-20mA and dual setpoint is available
* CE certification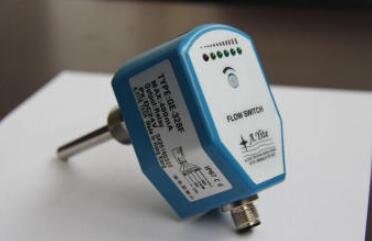 Probe Material : standard 304, 316 Titanium or PTFE is available
Application:
* Circulating water system,
* Hydraulic and pneumatic system
* Pump run-dry protection.Output signal of thermal flow switch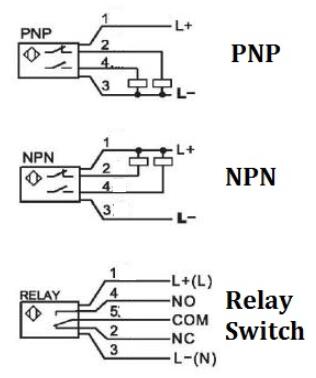 Specification:
1. Measure Range: 1cm/s ~ 150cm/s(Water);
3cm/s ~ 300cm/s (Oil); 0~50m/s(Gas)
2. Power Supply: DC24V,
3. Output: Relay SPDT; NPN; PNP; ; 4~20mA
4. Response time: 2s (1-13s is available)
5. Display: 6 LED
6. Connect Size: G1/2"; G1/4"; NPT1/4"; NPT1/2"
7. Working Temperature: -25C ~ 80C
8. Max Pressure: 100bar 10Mpa
7. Protect Grade: IP67
8. Wiring protection: Reverse polarity,
Over-voltage and Short-circuit
Drawing: